Edgar Casey's teaching ...
↓ ↓ ↓
Even if I am reborn
The situation of the mind that I want to achieve! ! !
What times do you want to do even if you are born again? !
No matter where you are born ...
You can use spiritual power
To live a spiritual ideal life.
Talent is drawn out.
Conscious consciousness
Subconsciousness
Superconscious (consciousness of soul)
Usually awareness of consciousness consciousness
I can not recognize the subconscious mind
To superconsciousness also the consciousness of reborn ...
If there is a memory of about 100 incarnations
The focus is not fixed ... (lol)
Write out the ability you had when you were small, the ability you think you were good
Export the scene that felt it as pleasure next to talent! ! !
Example) I like to talk to people → Scene ... ... Arbitrating fighting people and everyone became happy
Actually, I try to do such a way of life.
Can you get great joy?
Try out.
I know spiritual ideal.
It gradually becomes a business.
Always comes up with a dream
It comes out as a symbolic dream!
__________________________
Powerful tea party from morning!
The life of Kay, I am numb.
I felt like I knew the meaning of that stable energy.
Thank you very much!
Sewing machine, please check it. haha
Thank you.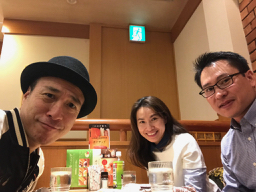 Moved from Osaka to Nagoya,
Power lunch with mushrooms coming from Ho Chi Minh! ! !
Both of my friend Bin also got excited. lol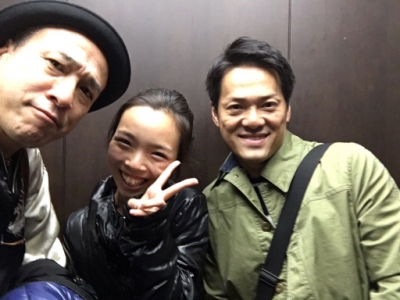 Oh, this is a picture in the elevator last night! lol